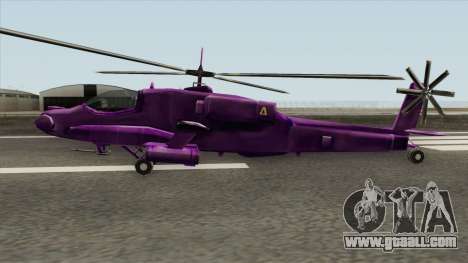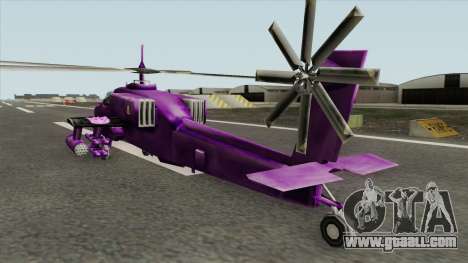 Modificarea Helicopter Shockwave (Transformers The Game) pentru GTA San Andreas adaugă un model al noului elicopter.
Caracteristici:
– Vizibilitate mai mare din cabină;
– Gestionare usoara;
– Texturi de înaltă calitate de înaltă rezoluție;
– Se potrivește perfect cu mediul de joc;
– Interior detaliat.
Descărcați și instalați modificarea Helicopter Shockwave (Transformers The Game) în San Andreas, puteți utiliza programul nostru de instalare automat. Modificarea înlocuiește modelul standard al elicopterului Hunter.
Model de înlocuit:
Hunter
Cum se instaleaza modul?
Acest mod se instaleaza automat doar ruland fisierul setup care se afla in arhiva si apoi selectati locatia jocului (verificati manual locatia jocului). Dupa ce ati selectat locatia unde se afla jocul instalat, apasati pe butonul install. Daca doriti sa stergeti modul, accesati folderul cu numele modmanager si selectati modul pe care doriti sa-l stergeti.